Exhibitions, Talks & Events
Ian has exhibited his artwork regularly in the UK.  He also talks a lot – either at Solva's annual Edge Festival, St Davids' Oriel y Parc venue or his own Haroldston House for the renowned 'Fishy Tales' evenings.
See below for a list of upcoming talks and exhibitions
Winter Exhibition
Fishguard Arts Society annual exhibition at Martha's at Theatre Gwaun, Fishguard.
Ian will be showing 2 new pieces – more landscape-themed than previous black & whites: Pentre Ifan and Foel y Mwnt.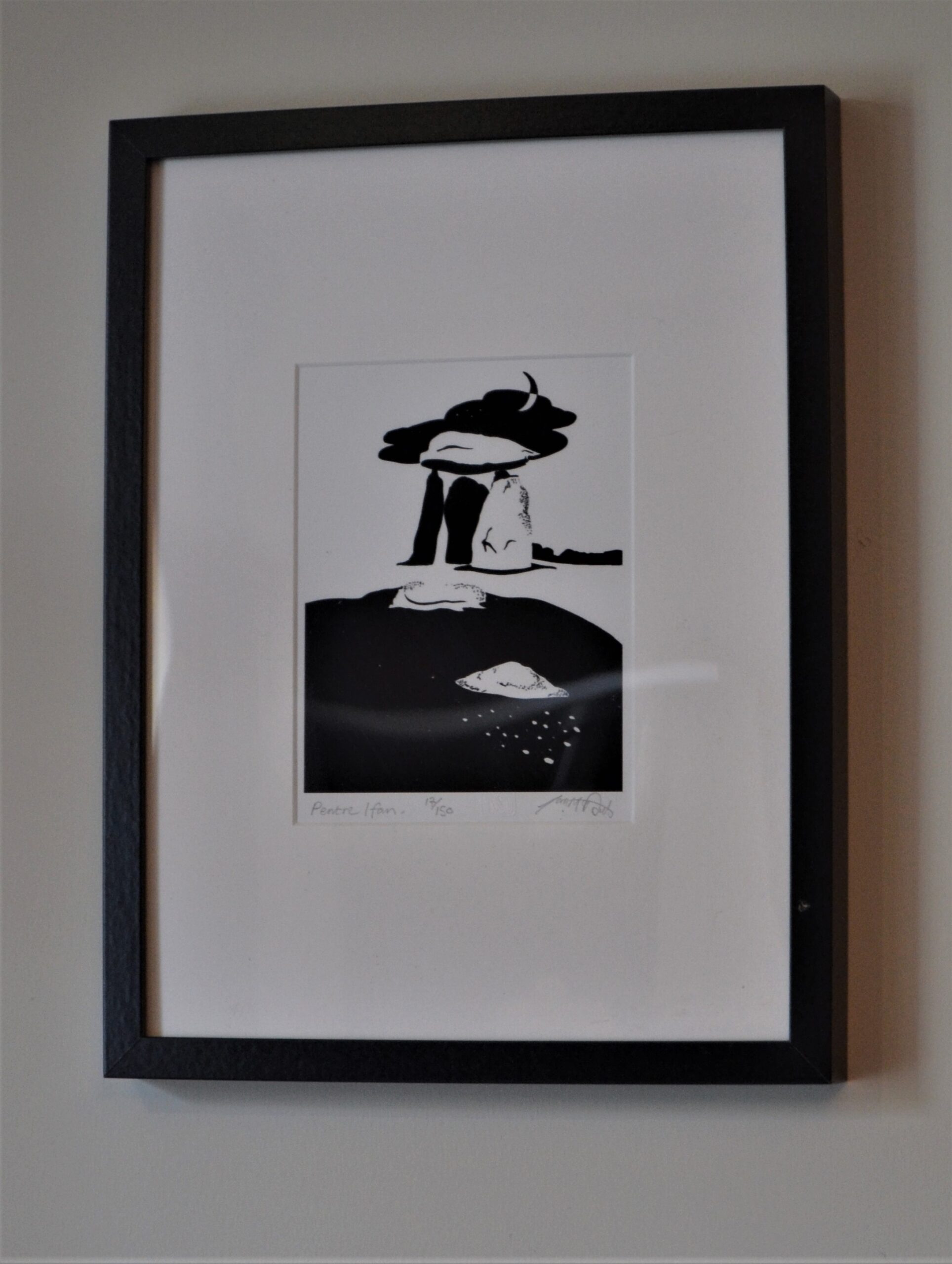 Thursday – Saturday throughout December 2020
11 am – 2 pm
There are full Covid precautions in Theatr Gwaun, to ensure the safety of all.
Everyone is welcome to an opening night on Thursday 2 December, 11am-2pm with mulled wine and mince pies.
Artists in Residence & Exhibition
'Suspended Collaboration'
The creation of a 3D installation by Maria Jones and Ian McDonald as part of their Residency at Oriel Y Parc Landscape Gallery in St Davids, Pembrokeshire.
Responding to people's thoughts and feelings about living or being in Pembrokeshire, Maria and Ian will collaborate in their first public artwork to create a large-scale, suspended porcelain sculpture that will be hung in the Tower Room of the gallery.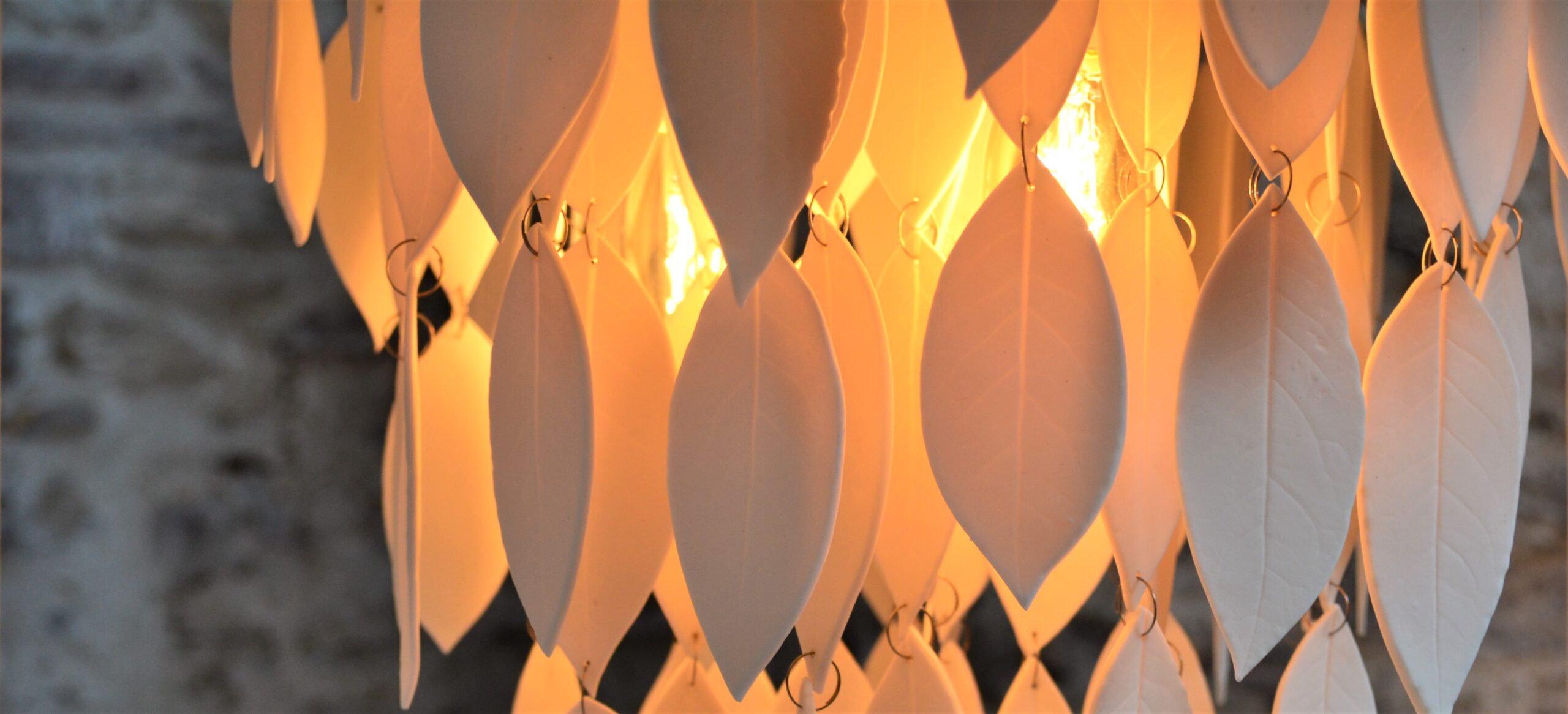 Watch this space for details on how to participate in this piece #SuspendedCollaboration
Solva Edge Festival
As Director of Literature & Arts at the Solva Edge Festival, Ian curates the non-music events programme.  COVID permitting, he will be giving a talk on 'The Architecture of Performance' at the Community Clubhouse in Solva.
Solva Community Clubhouse (at the Festival Field), Saturday 31 July 2021
TBC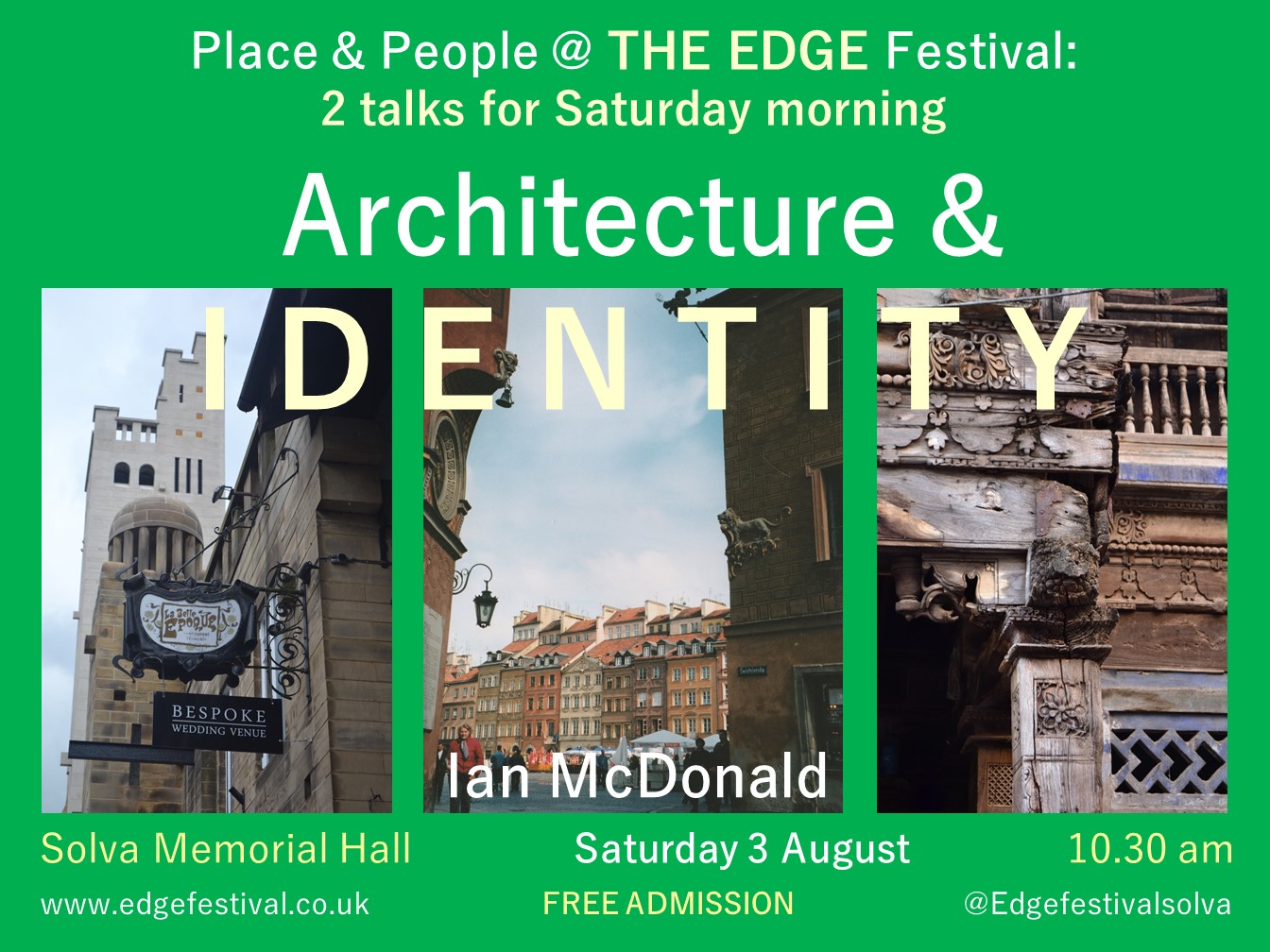 Fishy Tales 3
Ian and Maria – as Haroldston House – host a biennial event of storytelling, good company, wine and food in aid of a local charity.  The event coincides with Pembrokeshire Fish Week.  Places always sell out quickly – so to be added to the invitation list, please email stay@haroldstonhouse.co.uk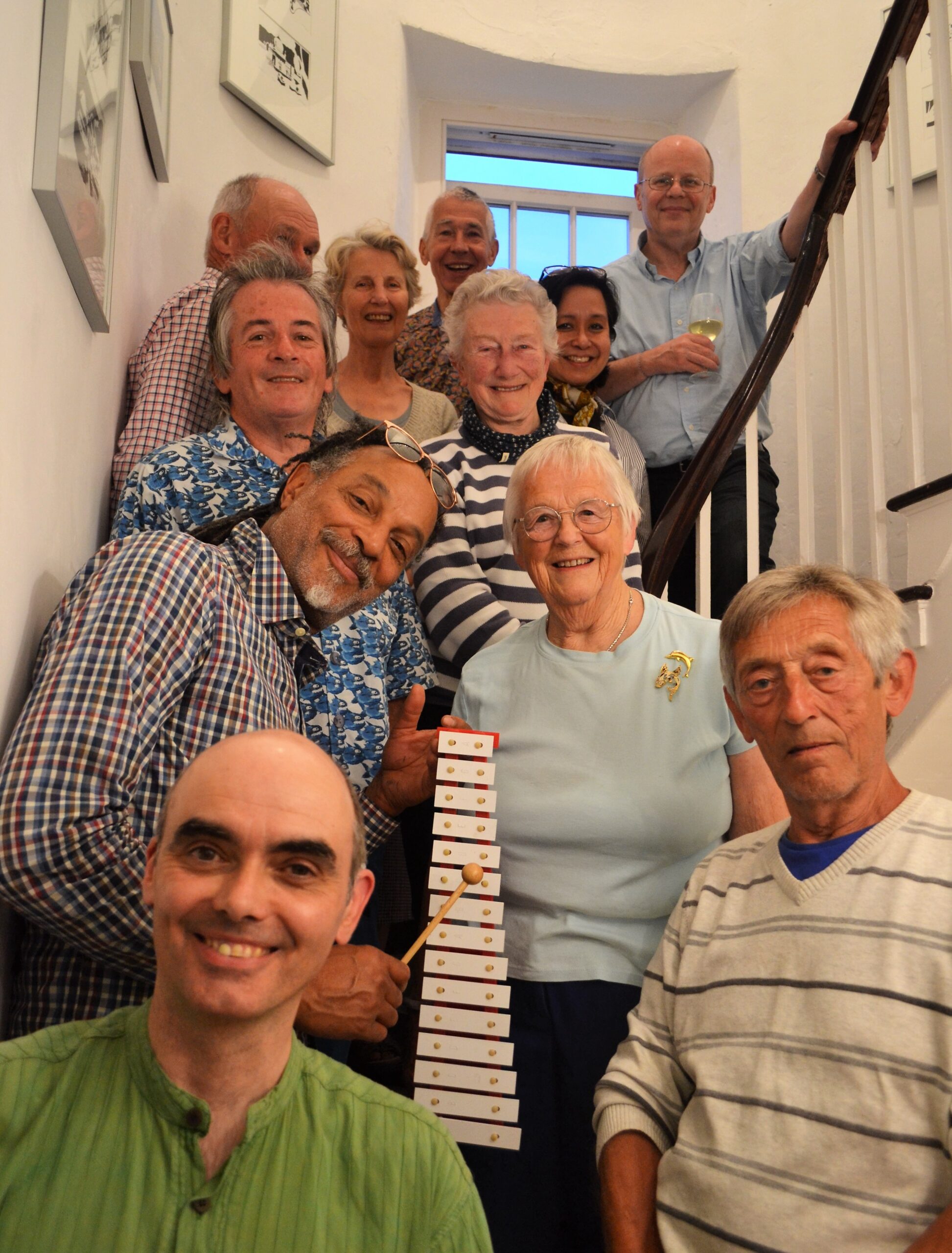 Group show, Fishguard Arts Society, Tregwynt Mansion, Pembrokeshire
TBC: 'Capital Travels', 2021
Oriel y Parc landscape gallery, St Davids
'Myths and Legends of Wales', 2017
Group show, Origin Dyfed artists' collective, Carmarthen
TBC: 'The Architecture of Performance', 2021
Edge Festival, Solva, Pembrokeshire
Group show, Late November Gallery, Haverfordwest, Pembrokeshire
'Vernacular Travels', 2019
Oriel y P arc landscape gallery, St Davids
Monthly solo show in No. 35 Café gallery, Solva, Pembrokeshire
'Architecture and Identity', 2019
Edge Festival, Solva, Pembrokeshire
Pencil-sketch entry for Oriel Q exhibition, Narberth, Pembrokeshire
'Architecture and Literature', 2018
Edge Festival, Solva, Pembrokeshire
Group show, Tenby Museum and Gallery Christmas exhibition
Oriel y Parc landscape gallery, St Davids
Joint exhibition, Oriel y Parc landscape gallery, St Davids
'Architecture on the Edge', 2017
Edge Festival, Solva, Pembrokeshire
'Pembrokeshire through Different Eyes', 2008
Joint exhibition, Coterie, Haverfordwest, Pembrokeshire
'The Meaning of Diwali', 2014
Crundale Community Centre, Haverfordwest, Pembrokeshire
Joint exhibition, St Davids Cathedral Cloister gallery
'Circling the Square: How Japan Broke the Grid', 2009
Raul Speek Gallery, Solva, Pembrokeshire
Rainbow Café gallery, Bristol
'IndianAsia: How a Subcontinent Influenced a Continent', 2008
Raul Speek Gallery, Solva, Pembrokeshire
Christmas exhibition, 2004
Polka Dot Gallery, Exeter
New architecture in Berlin, 2007
SPACE: Pembrokeshire architects' group, Narberth, Pembrokeshire
'One More than Five', 2004
Group exhibition, Lauderdale House, Highgate, London
New architecture in India, 2006
SPACE: Pembrokeshire architects' group, Narberth, Pembrokeshire
'Pembrokeshire in Pencil', 2004
Exhibition of pencil-line drawings in Oculus Gallery, Solva, Pembrokeshire
Haroldston House, Solva, as part of Pembrokeshire Fish Week 2014
Little Strawberry Gallery, Bristol