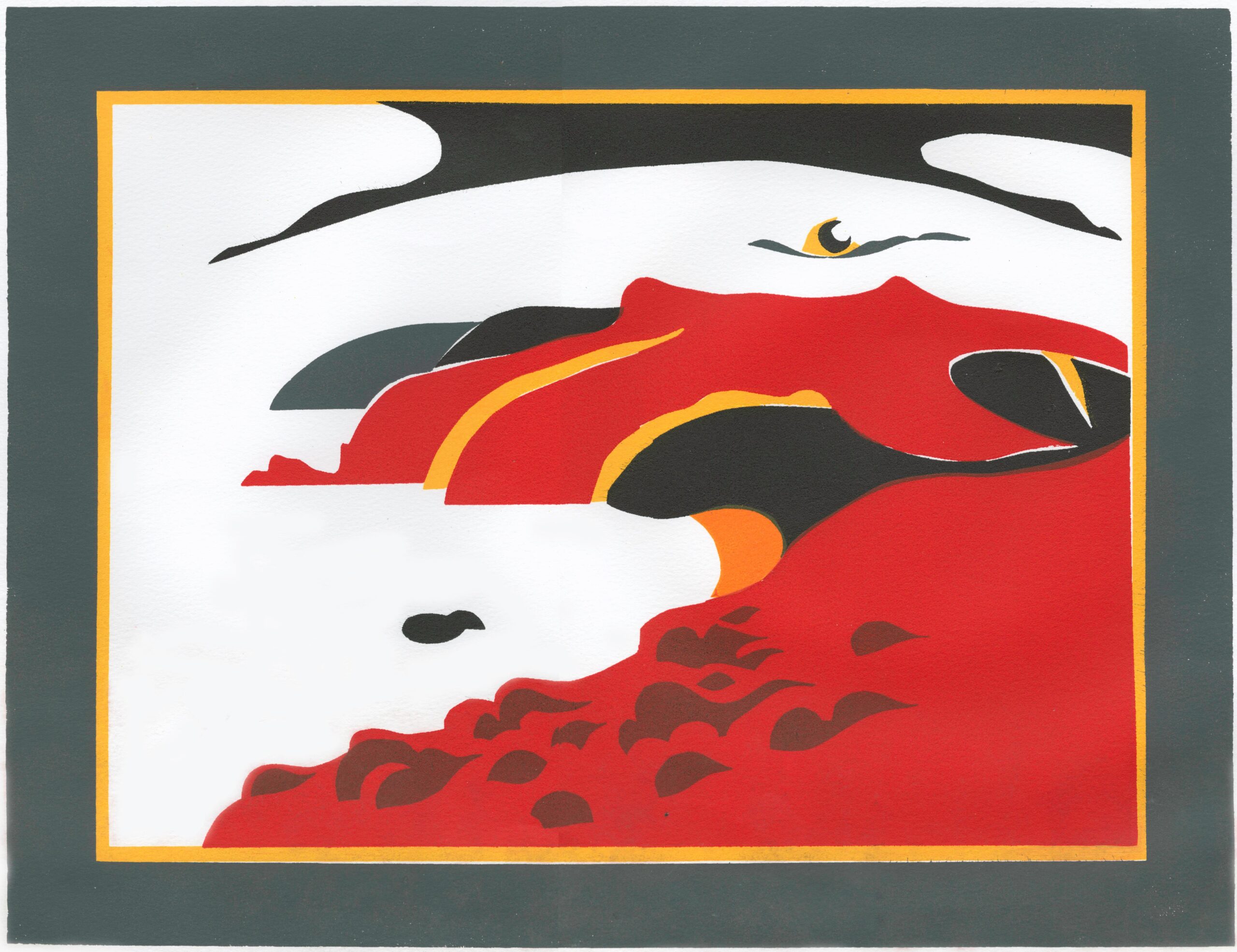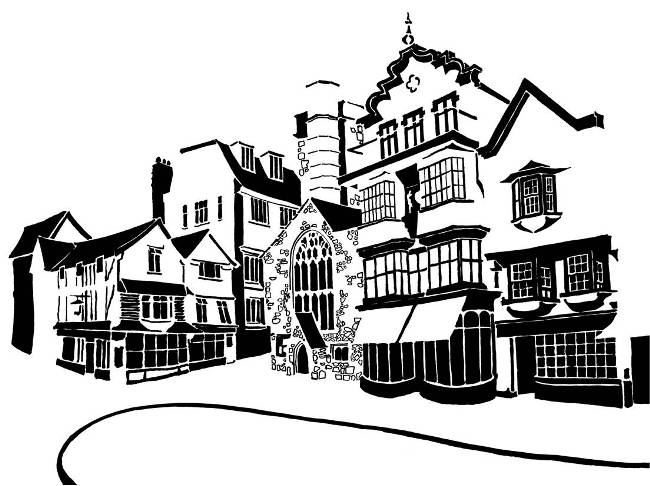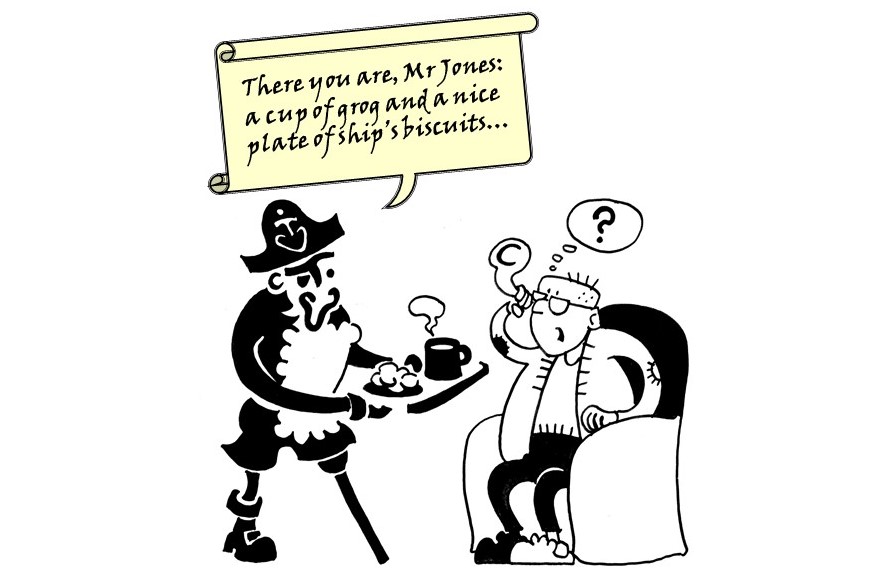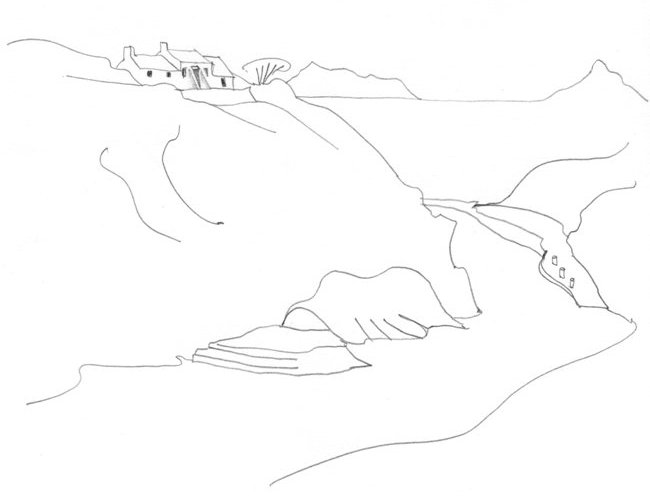 Ian's artwork extends from line to black-and-white print to large, vivid, hand-printed screenprints.
More information on his work is against each series.  The Purchase page of this website has details of those pieces that can be purchased.  Contact him if you are interested in commissioning illustrations for publications.
Ian's giclee prints of black and white pen-and-ink drawings have recorded the sometimes outlandish thatched cottages of the West Country, the monuments of the Irish Republic, and the stone crosses of Celtic Cornwall and the ancient county of Pembrokeshire in Wales' extreme southwest.
To this have been added the hill villages of his native Lancashire and, from his time in South Asia, the fire temples and lotus ponds of sacred spots from India to Vietnam..
Series
There are 7 series in total – North and South Pembrokeshire; Carmarthenshire & Ceredigion; the West Country; Ireland; England's Northwest; and 'Eastern Horizons', subjects from Eastern Europe and the Middle East through to Southeast Asia.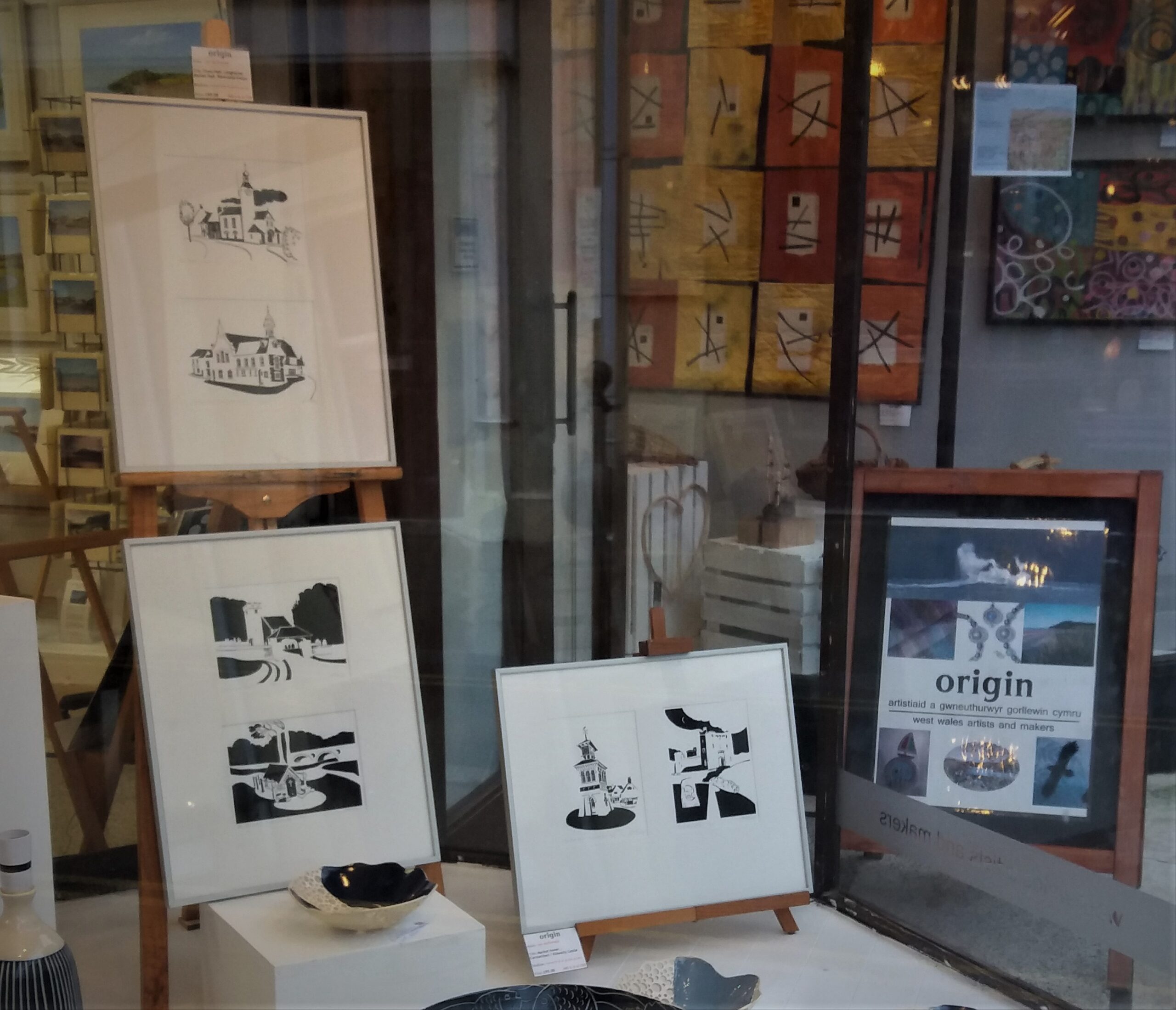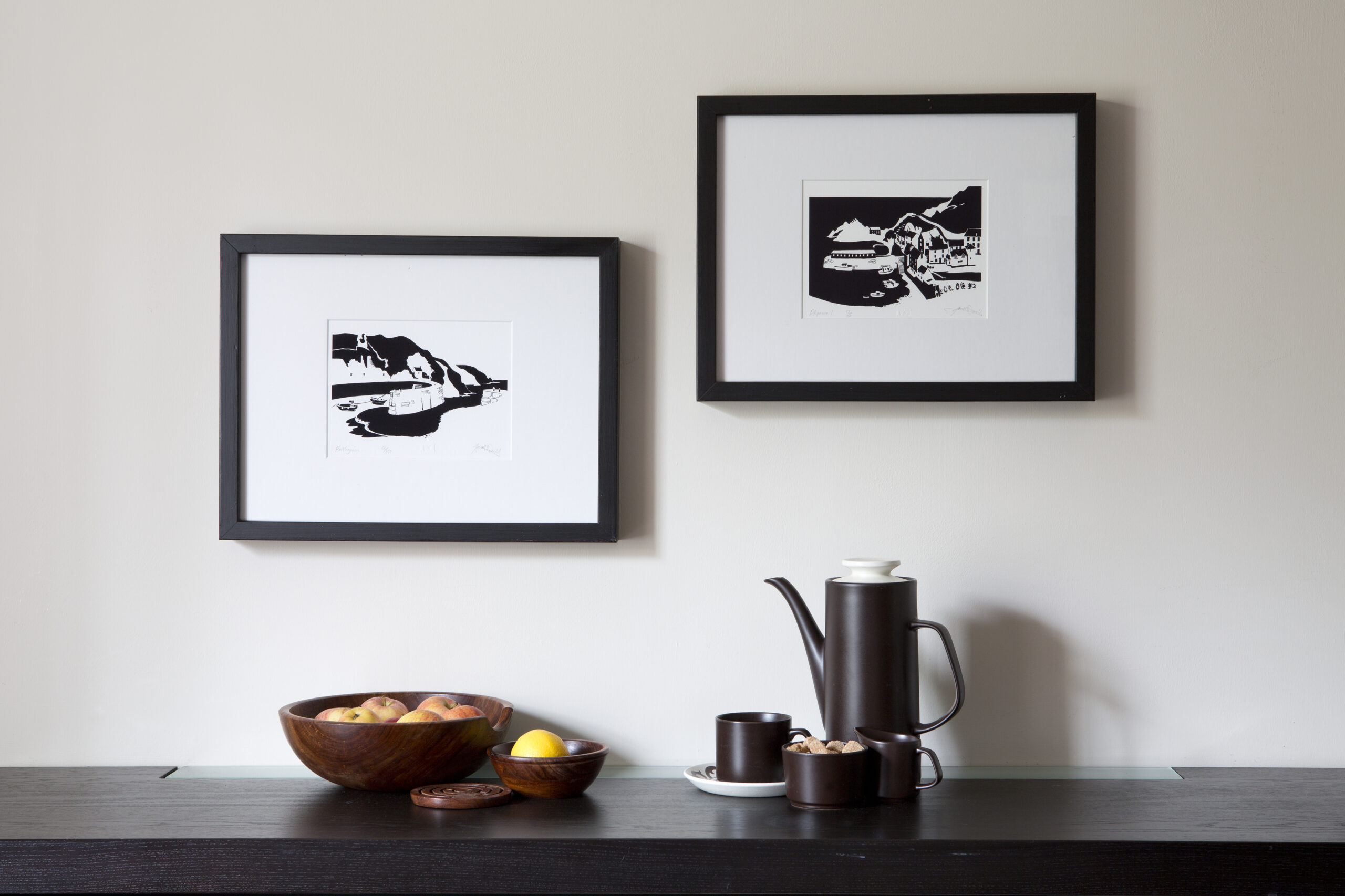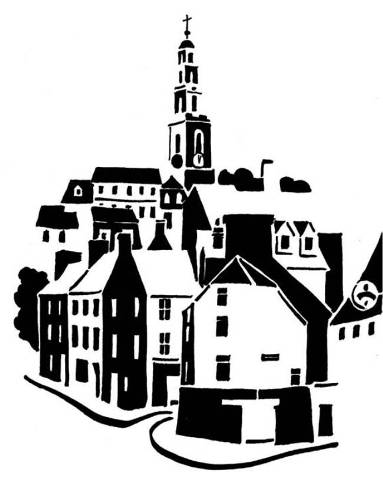 Images shown are, from top-left, clockwise: 'High Street, Solva'; 'Porthgain' and 'Polperro' prints in Haroldston House; 'St Anne Shandon' (Cork City); 'St Cyres' (Devon); Ian's Carmarthenshire prints in the window of the Origin Dyfed gallery, King Street, Carmarthen; 'Badami' (south India); and Ian's artwork on display in the Newport Collective gallery.
Hand-printed Screenprints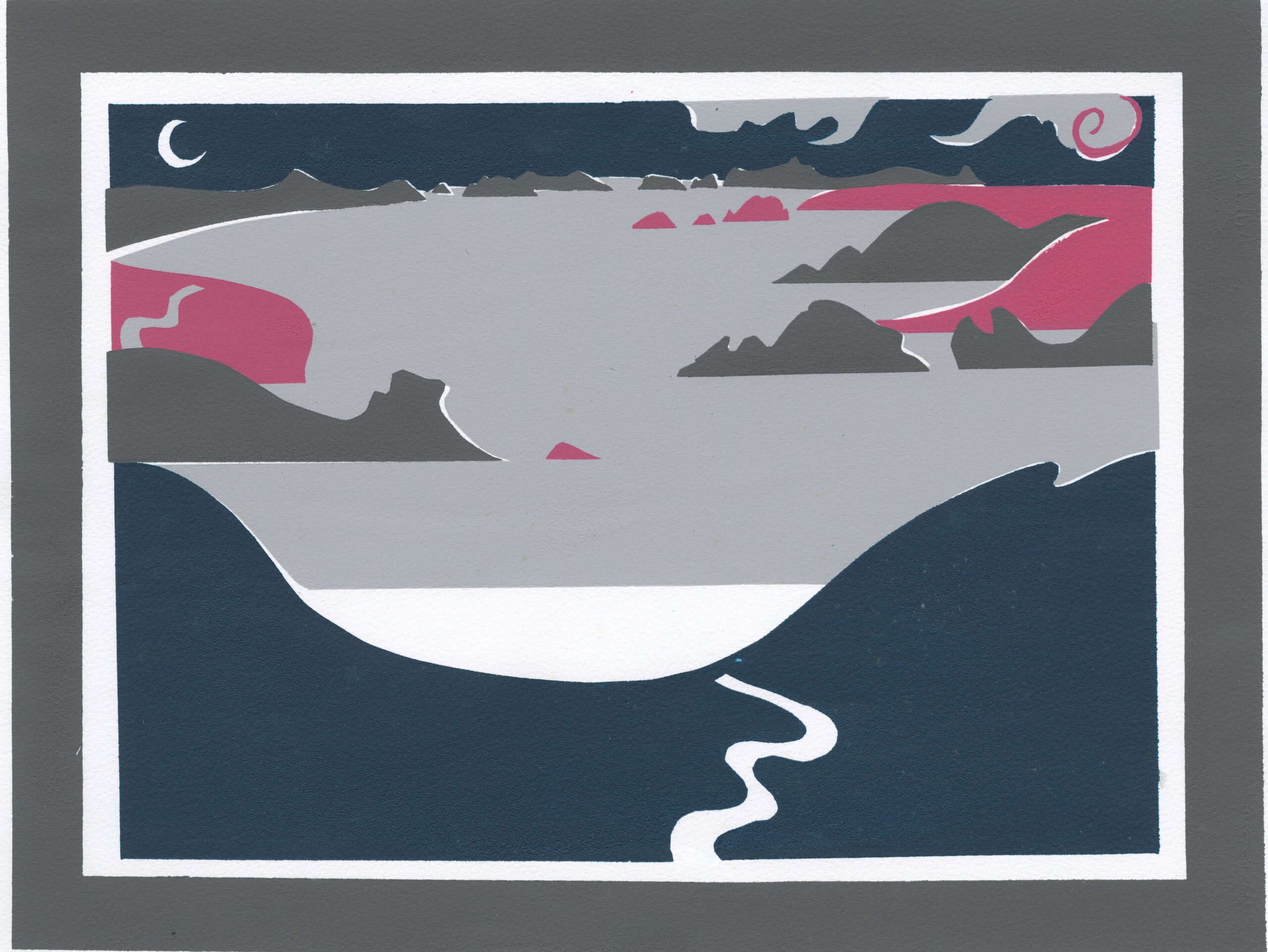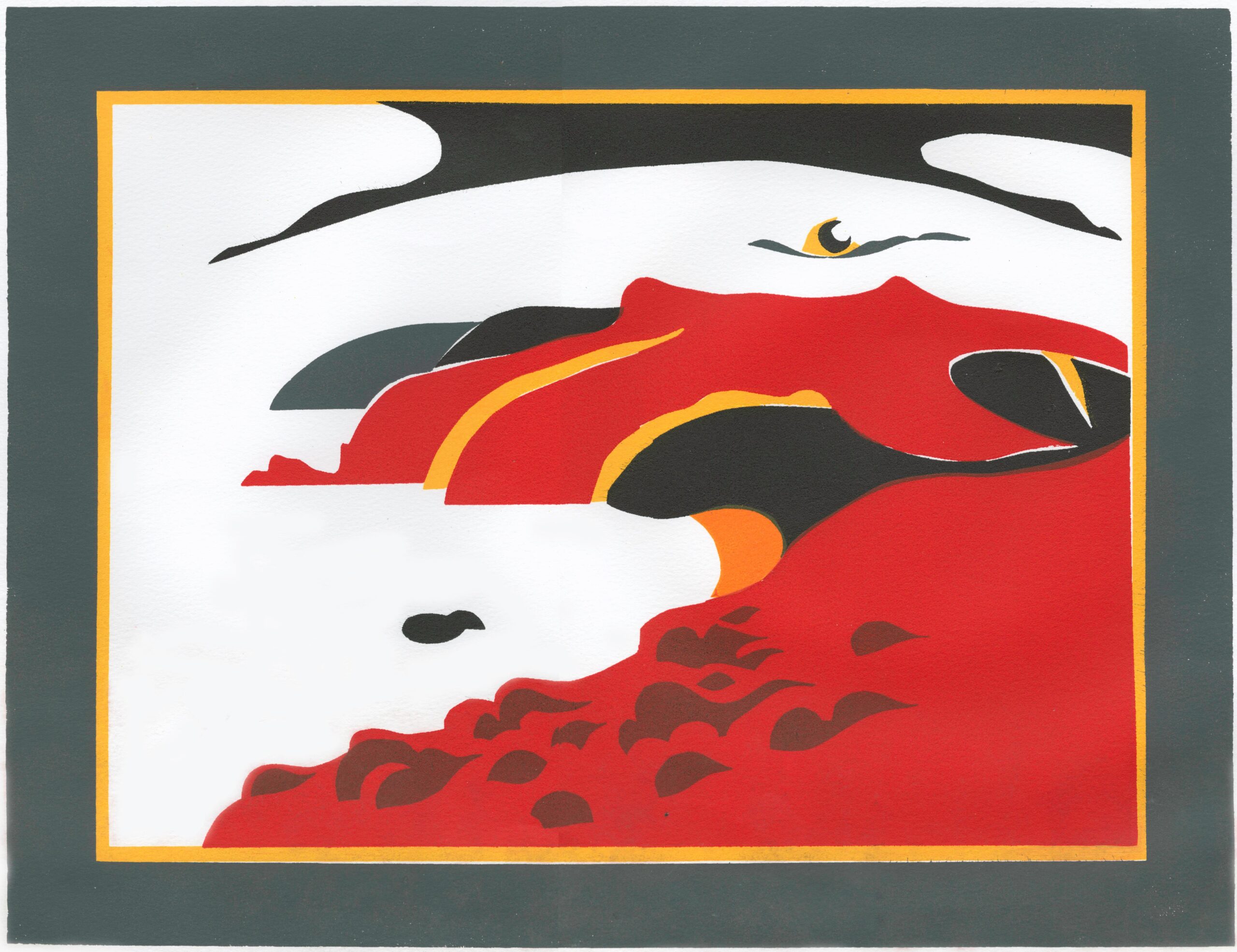 Images shown are, from top-left, clockwise: 'St Brides Silver'; 'Porthgain Red' in the Newport Collective galley; 'Barafundle Blue'; 'Tenby Pincs' in Origin Dyfed, Carmarthen; and 'Black-back Skomer'.
Ian first developed an interest in screenprinting while working for a firm of architects in India who produced prints of their buildings using traditional miniature-style techniques such as flattening-out of perspective and deep, pungent colours.
His large-scale works are vivid, hand-printed screenprints of Pembrokeshire's coastline, in contrast to his small B&W images.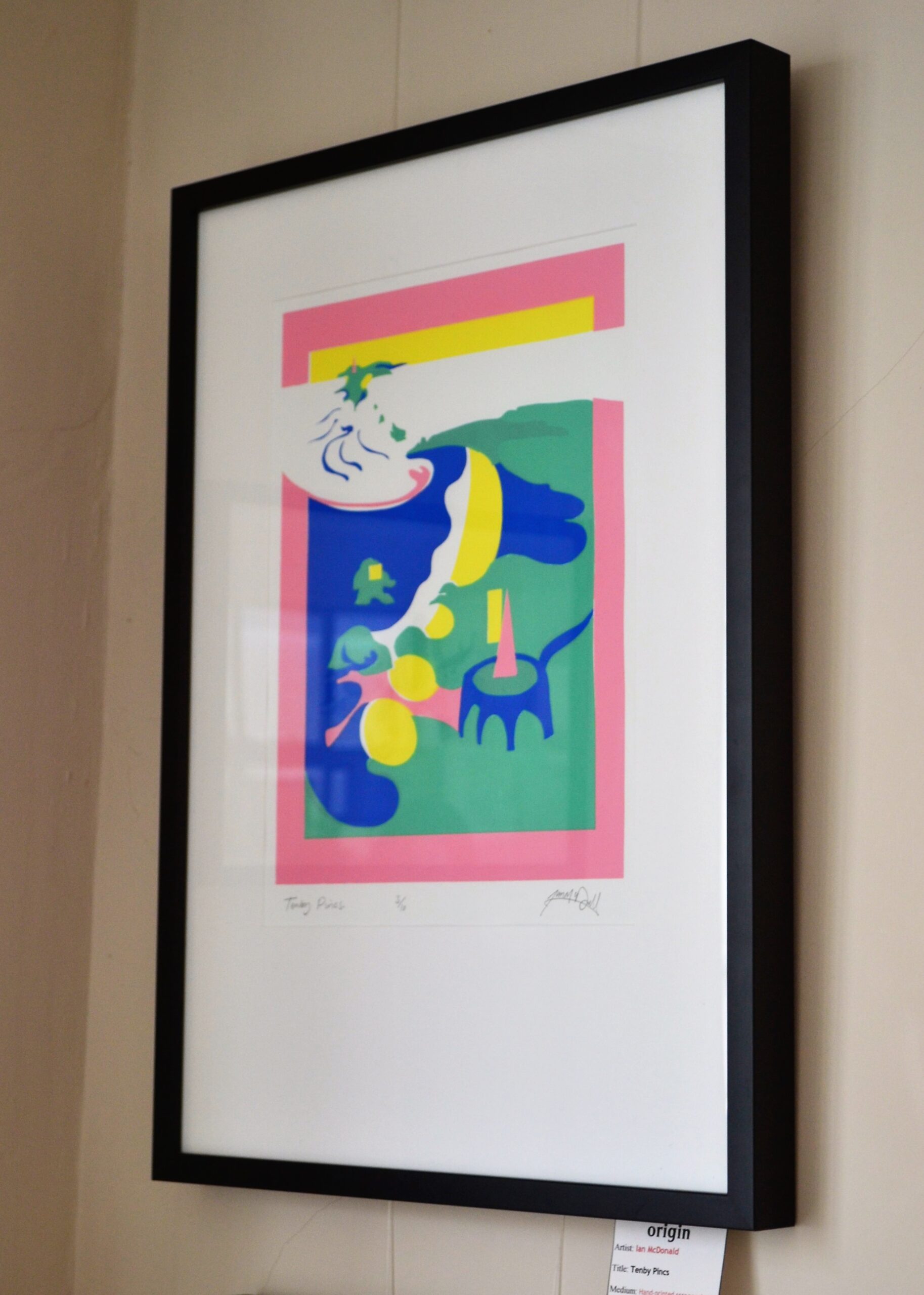 Inspired by Paul Klee's famous dictum about 'taking a line for a walk' and Ben Nicholson's lesser-known sketches of the Yorkshire landscape, Ian's minimal pencil-line drawings tackle the gnarled shapes of Pembrokeshire's coast and buildings in linear style.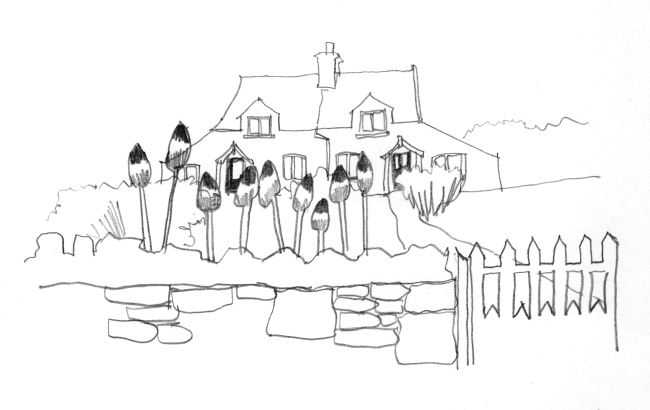 Ian's artwork also includes illustration and poster design.
He contributed cartoon illustrations to the online toolkit for pioneering healthcare charity Solva Care: his character of 'local pirate' Long John Solva went on to feature in health-themed information sheets during the first COVID-19 lockdown.
He also drew cartoon illustrations for the 2005 architectural publication Well Built? (RIBA Publications), warning against the dangers of unsafe methods in the construction industry.
He regularly illustrates his own written articles, and designs posters for his exhibitions and illustrated talks for Solva's Edge Festival and further afield.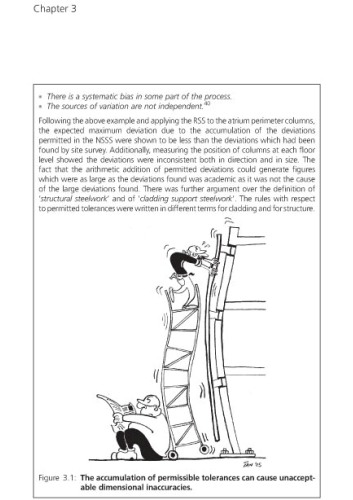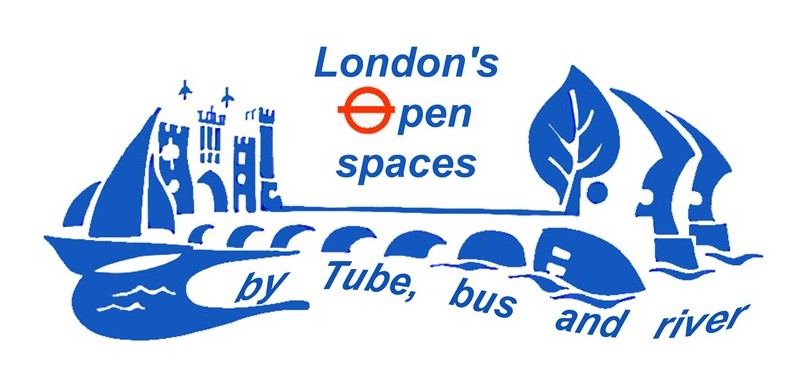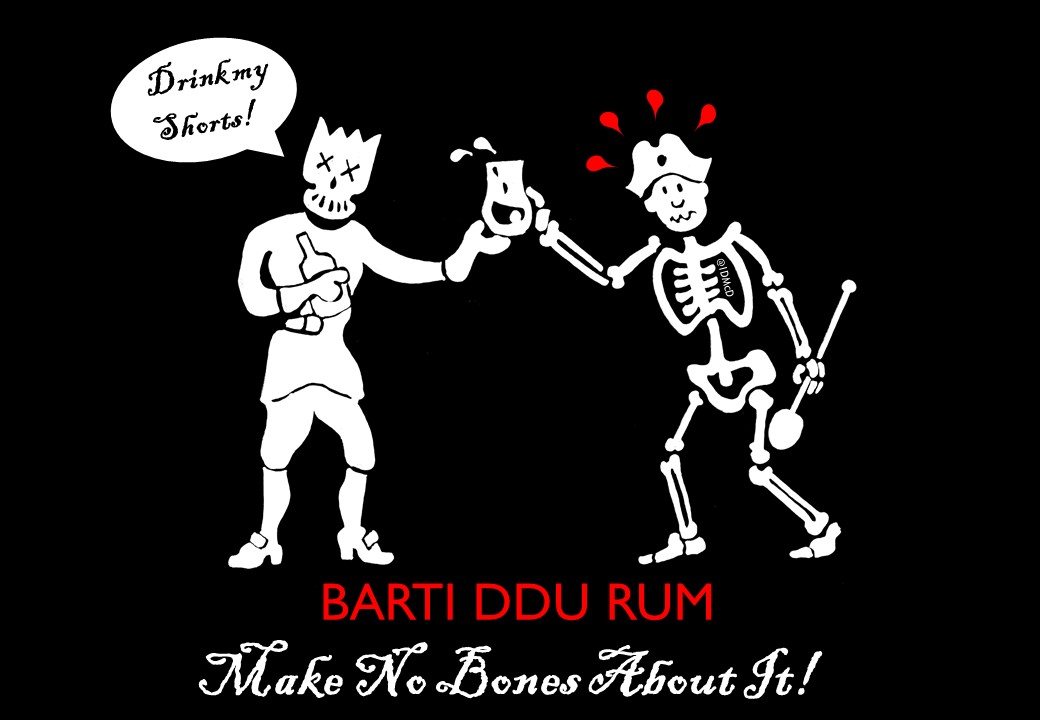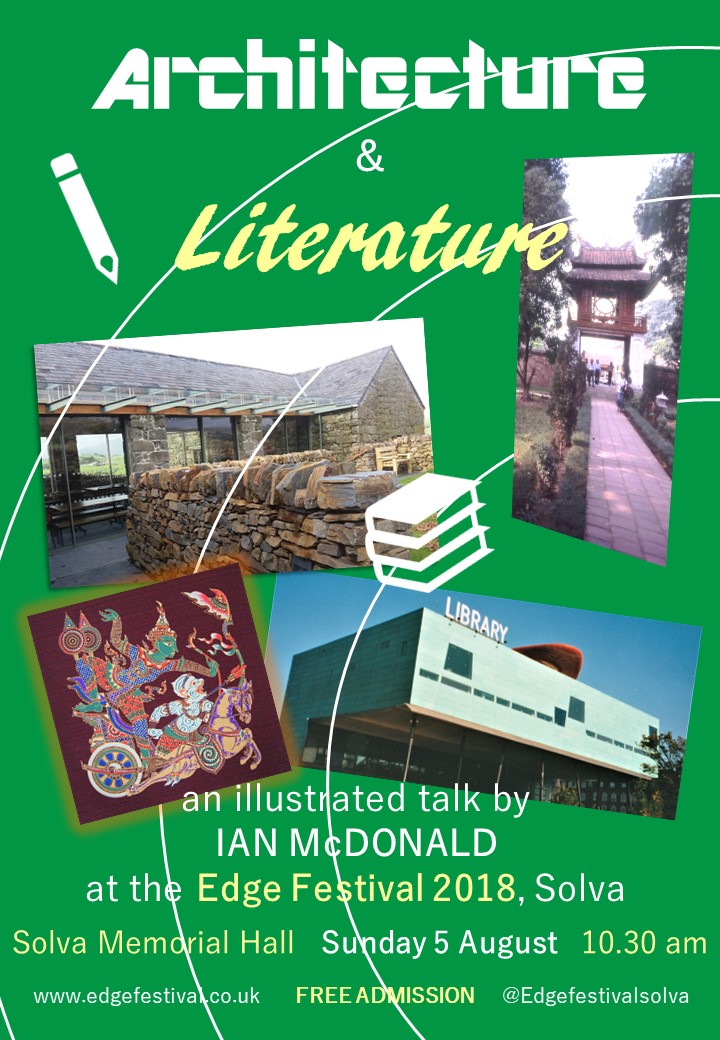 Images shown are, from top-left, clockwise: proposal for Solva Community Council new logo; entry for Transport for London promotional logo; entry for Barti Rum publicity competition; poster for Edge Festival talk 'Architecture & Literature'; Well Built? A Practical Guide to Building Failure (RIBA Publications, 2005); poster for 'Photo-Grafik' art exhibition held at St Davids Cathedral.